Banner Health Network, Banner Network Colorado announce senior leadership changes
---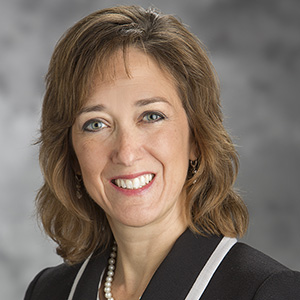 PHOENIX (June 8, 2015)
Banner Health has announced changes in leadership at Banner Health Network in Arizona and Banner Network Colorado as the organization focuses its efforts on strategic growth and industry leadership.
Chuck Lehn, former chief executive officer for Banner Health Network and Banner Network Colorado, was named executive vice president of Strategic Growth for Banner Health in April.
The following leadership changes, announced as a result of Lehn's new role, are effective immediately:
Lisa Stevens Anderson, formerly chief operating officer, has been named chief executive officer for Banner Health Network.
Paul Kellogg, formerly Managed Care Physician Contract senior director, has been named vice president for Banner Network Colorado and Western Regional Business Development.
Nishant (Shaun) Anand, MD, FACEP, formerly senior medical director for Banner Health Network, will now serve as chief medical officer.
Stevens Anderson joined Banner Health in April 2013. Previously she was vice president of Provider Services at TriWest Healthcare Alliance. In that role she managed a network of 195,000 health care providers in 21 states, serving 3 million TRICARE beneficiaries.
"I am privileged to have the opportunity to provide leadership to this transformative division of Banner Health," Stevens Anderson said. "I believe we have the opportunity and responsibility to find more affordable health care solutions for employers and individuals in our communities. But affordable is not enough. The care must meet the high standards one would expect from Banner Health. It must be convenient and accessible, and the experience of care must lead our members to become engaged in their own wellness journey."
Kellogg joined Banner Health in 1998 and has served in a number of managed care and contracting roles. Most recently, he served as managed care physician contract senior director, where he was responsible for developing and implementing managed care strategies for 11 hospitals, more than 300 providers, ambulatory centers and home-based services. He also led network development activities for Banner Health's self-funded health plan in Colorado, Nebraska and Wyoming, which included provider relations and contracting for more than 1,000 physician and hospital arrangements. Kellogg previously worked for a number of health care and health plan organizations in the Midwest. He is a member of Colorado Managed Care Contractors, The Leaders Board and Colorado Healthcare Strategy and Management.
"I have served Banner Health in a business and network development capacity for 17 years. Because of this history, the ability to build upon new payer relationships and growing our membership in Northern Colorado is particularly gratifying," Kellogg said. "With the addition of a new hospital in Fort Collins and an expanding provider network across the Front Range, we have become a viable and competitive option for our payer partners and their employers."
About Banner Health Network
Banner Health Network (BHN) is an accountable care organization that joins Arizona's largest health care provider, Banner Health, and an extensive network of primary care and specialty physicians to provide Arizona's most comprehensive health care solutions. Through BHN, payers and providers are coming together to work collaboratively to keep members in optimal health, while reducing costs. BHN is comprised of more than 4,000 Banner Health-affiliated providers, 14 Banner Health hospitals in Maricopa county and parts of Pinal county, and a wide variety of other clinical services. To learn more, go to BannerHealthNetwork.com
About Banner Network Colorado
Banner Network Colorado (BNC) is a provider network serving health care policyholders in Larimer and Weld counties in northern Colorado's Front Range. The network is composed of health care providers such as physicians, hospitals and related medical providers who are linked together to improve the quality of care for patients. These providers make a commitment to work closely together to coordinate all aspects of a patient's care, to enhance the patient experience and to improve outcomes. More than 300 providers are currently participating in Banner Network Colorado.
Related
---