Become a BHN Provider
---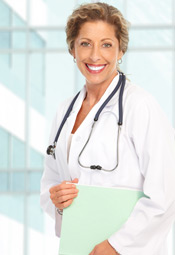 Thank you for your interest in Banner Health Network! Highly-qualified, independent providers are central to our ability to provide the best care to our members.
If you would like more information about becoming a Banner Health Network or Banner Health Pima County provider partner, please contact the Provider Experience Center at (480) 684-7070 or (800) 827-2464 and choose option 4. Alternatively, you can complete an online inquiry form.
Please allow up to 60 days to receive a response to your Banner Health Network application. Completing the application is not a guarantee of acceptance into the network.
Please note: At this time Banner Health Network is not seeking additional providers in the following areas:
Maricopa County Only
Audiology
Cardiology
Dieticians
Hand Surgery
Hospice
Infertility
Occupational Therapy
Oncology
Ophthalmology
Orthopedics
Pain Management
Physical Therapy
Podiatry
Radiology
Sleep Apnea
Spine Surgery
All Locations
Durable Medical Equipment (DME)
Home Health
Infusion
Labs
Chiropractic, naturopathic, and acupuncture providers interested in becoming a contracted practitioner with American Specialty Health Group, Inc. (ASH Group) and providing services to Banner Choice Plus/Select members should contact the ASH Practitioner Recruitment department at 888.511.2743, option 1 or www.ashlink.com.
Related
---