Become a BHN Provider
---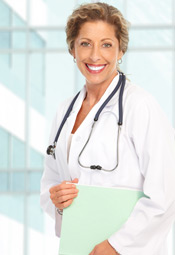 Thank you for your interest in Banner Health Network (BHN)! Highly-qualified, independent providers are central to our ability to provide the best care to our members.
If you are are interested in becoming a BHN provider, please complete the Provider Interest Form. Please attach a list to the Provider Interest Form of all providers and locations that you wish to be included in a contract. Please note that completing this form is not a guarantee that a contract will be offered.
BHN is currently evaluating its provider network. While this review is in progress, most applications will be pended. You will be notified of status and may be asked to submit additional information when this review is completed. Thank you for your patience.
Please allow up to 120 days to receive a response to your BHN Provider Interest Form.
If you have questions in completing the Provider Interest Form, please email BHNNetworkContracts@bannerhealth.com .
All professional provider demographic changes such as address changes, address additions or deletions, and provider name changes must be communicated immediately by emailing BHNCredentialingSupport@bannerhealth.com and attaching supporting documentation.
Please note: At this time Banner Health Network is not seeking additional providers in the following specialties:
Maricopa County Only
Ambulatory Surgery Centers (ASC)
Audiology
Cardiology
Chiropractic
Hand Surgery
Hospice
Infertility
Occupational Therapy
Oncology
Ophthalmology
Orthopedics
Pain Management
Physical Therapy
Podiatry
Radiology
Sleep Apnea
Spine Surgery
Urgent Care
All Locations
Behavioral Health
Durable Medical Equipment (DME)
Home Health
Infusion
Labs
Orthotics and Prosthetics
Related
---